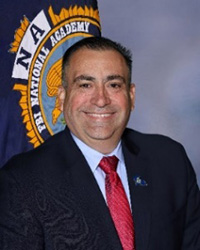 Welcome to the Section II web page and portal to each chapter. Section II consists of 14 chapters to include Africa/Middle East, Northwest, Wisconsin, Michigan, Indiana, Illinois, Iowa, Nebraska, Kansas/Western Missouri, Eastern Missouri, Oklahoma, Arkansas, Louisiana, and Texas.
Sincerely,
Larry Dyess, FBINAA Section II Representative
Captain
Jefferson Parish Sheriff's Office
ldyess@fbinaa.org
Maximizing the World's Strongest Law Enforcement Leadership Network by staying connected!

2024 Conference
Come Join us in Kansas City in July 2024!!